I got this video from santa yesterday. It contains all of the videos from our heroes the Flaming Lips! These things are superfreaky awesome films. Wayne and Brad Beesley directed all but like two of these videos and they are almost all lo-fi masterpieces. It makes me want to grab a videocamera and make a film.
I can't wait to see them in concert again. The show i saw was one of the greatest shows i've ever seen. Great band, good friends, free beer and an awesome concert shirt.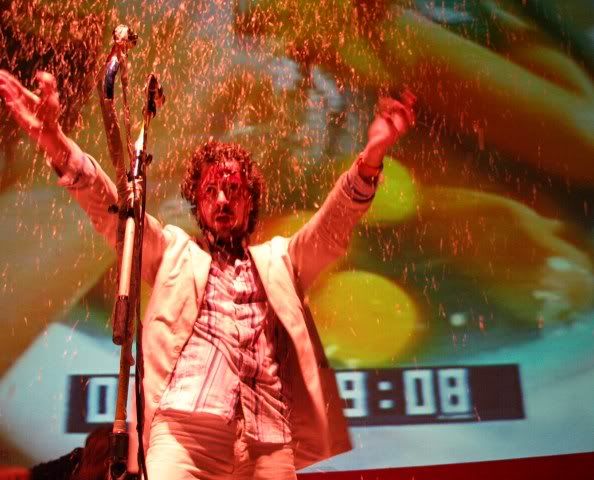 My current Flaming Lips obsession was recently rekindled by this video(thanks okryan and em). It is a great documentary on the Lips. Those guys have some messed up families. I fully intend to take my two movies to the lcd and watch them and then end the night with Ziareeka.
Things have been busy what with the job and the broken hotwater tank. I need sleep.